OUR FIRST STORY

It all started back in 1999, when Daniel, Fumika, and Gabriel met at Southern Methodist University in Dallas, Texas, during our postgraduate studies. Apart from finishing his own degree, Daniel was accompanying several violin students on the piano, as well as playing a lot of chamber music, and that was how we started a musical and personal relation that was only strengthened after finishing our degrees, as we ended up living in the same country.

OUR SECOND STORY

So, we all met again in Spain, where we kept working and deepened our friendship. Eventually, Daniel met Elena as his colleague at the Musikene faculty in San Sebastian, introduced her to Fumika and Gabriel, and we realised we would be a good team to share some of our future chamber music plans. Since then, we are trying to make the dream come true, of being able to perform in a really satisfying way, combining both music and personal affinity to reach the magic beyond the notes.
Powered by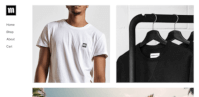 Create your own unique website with customizable templates.